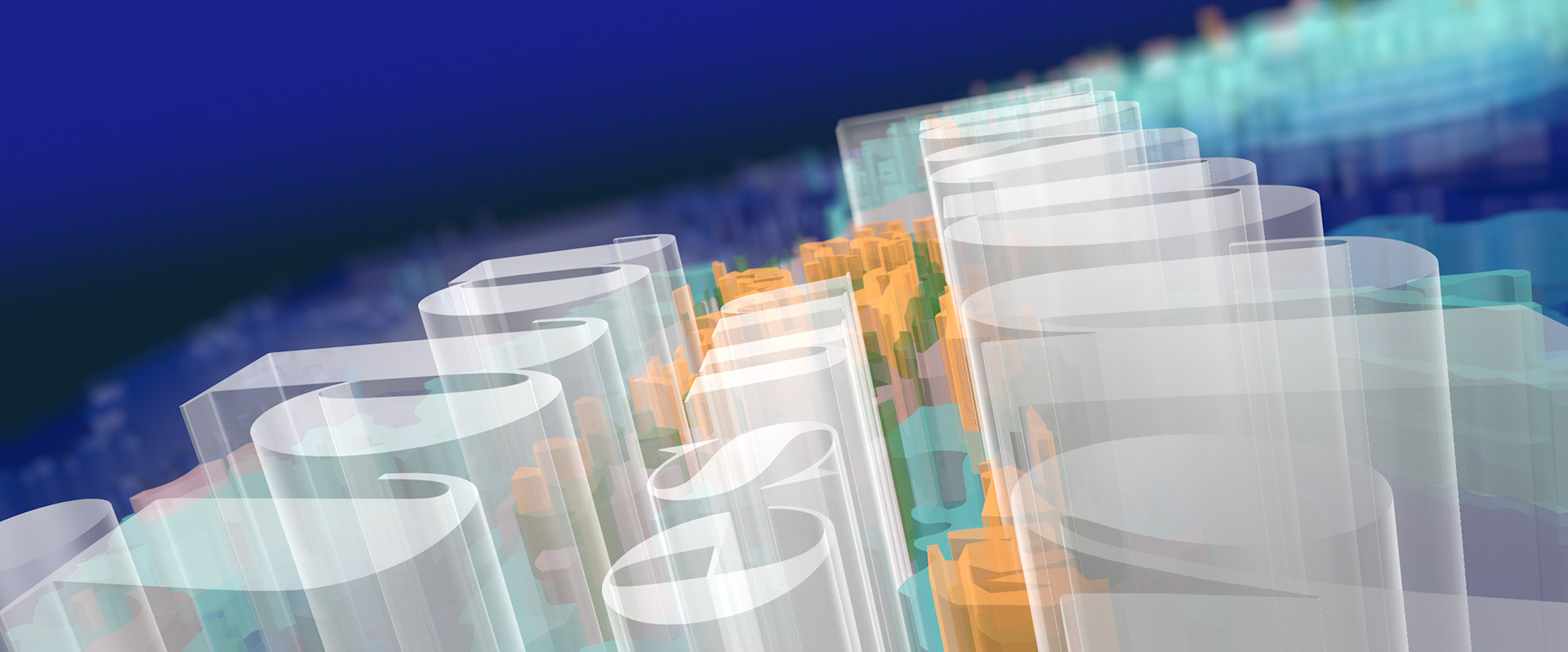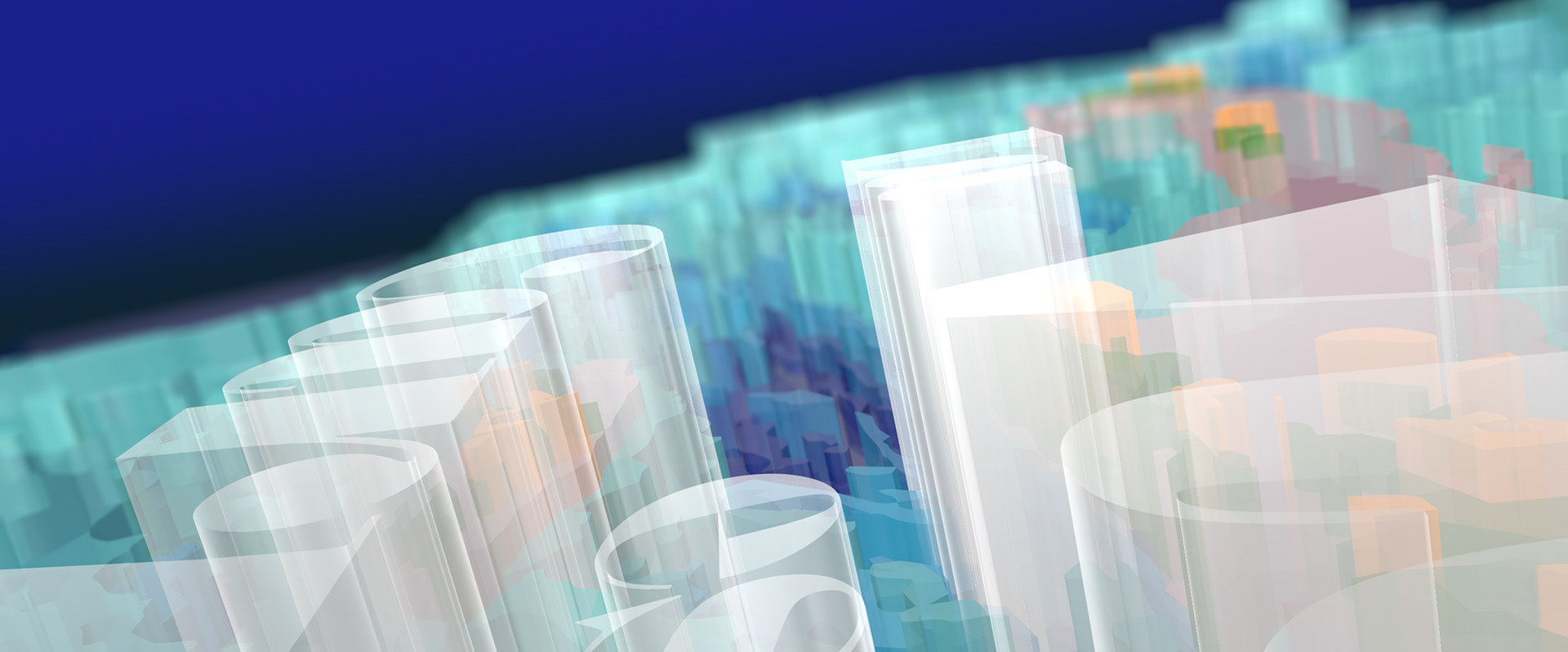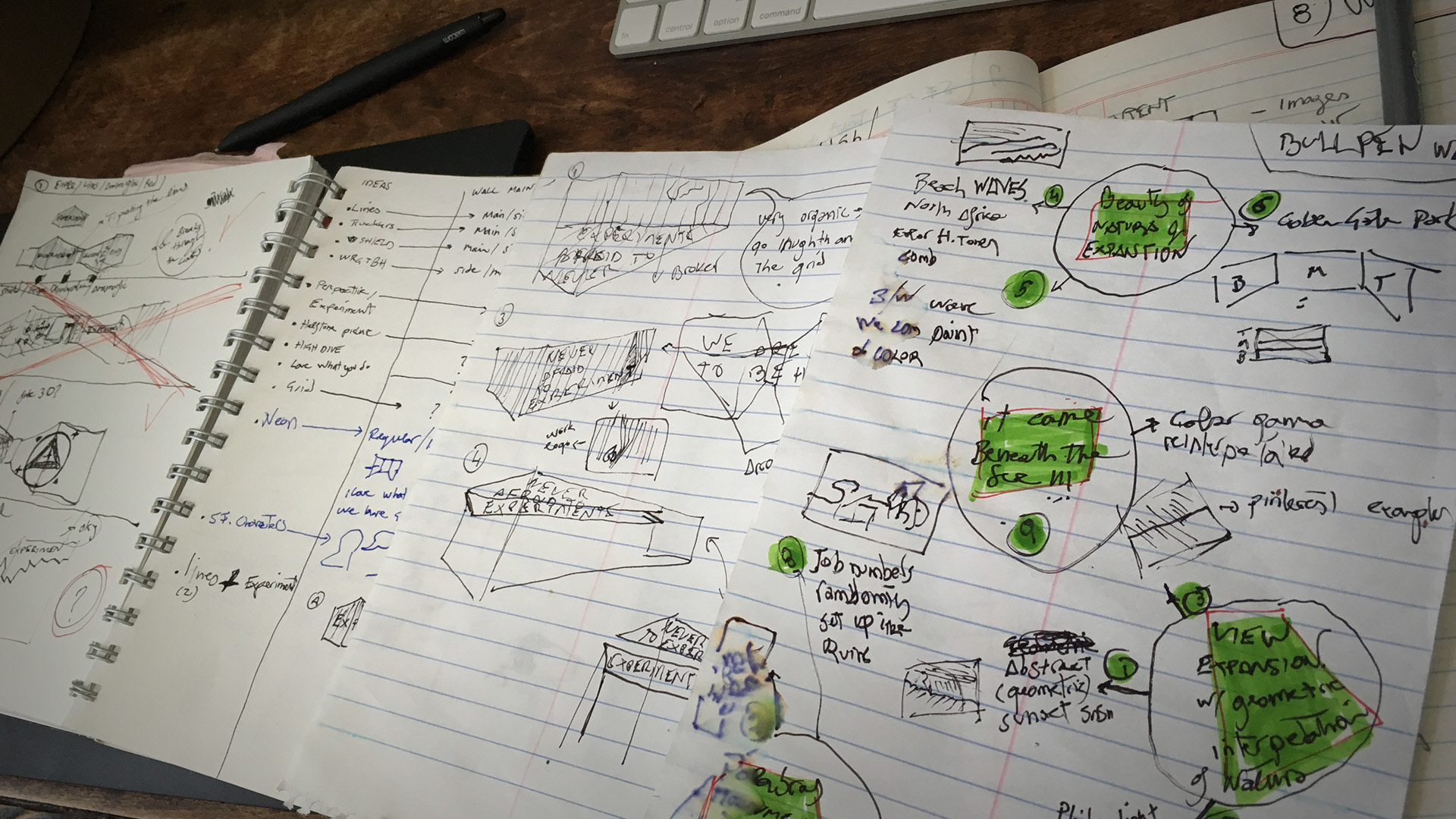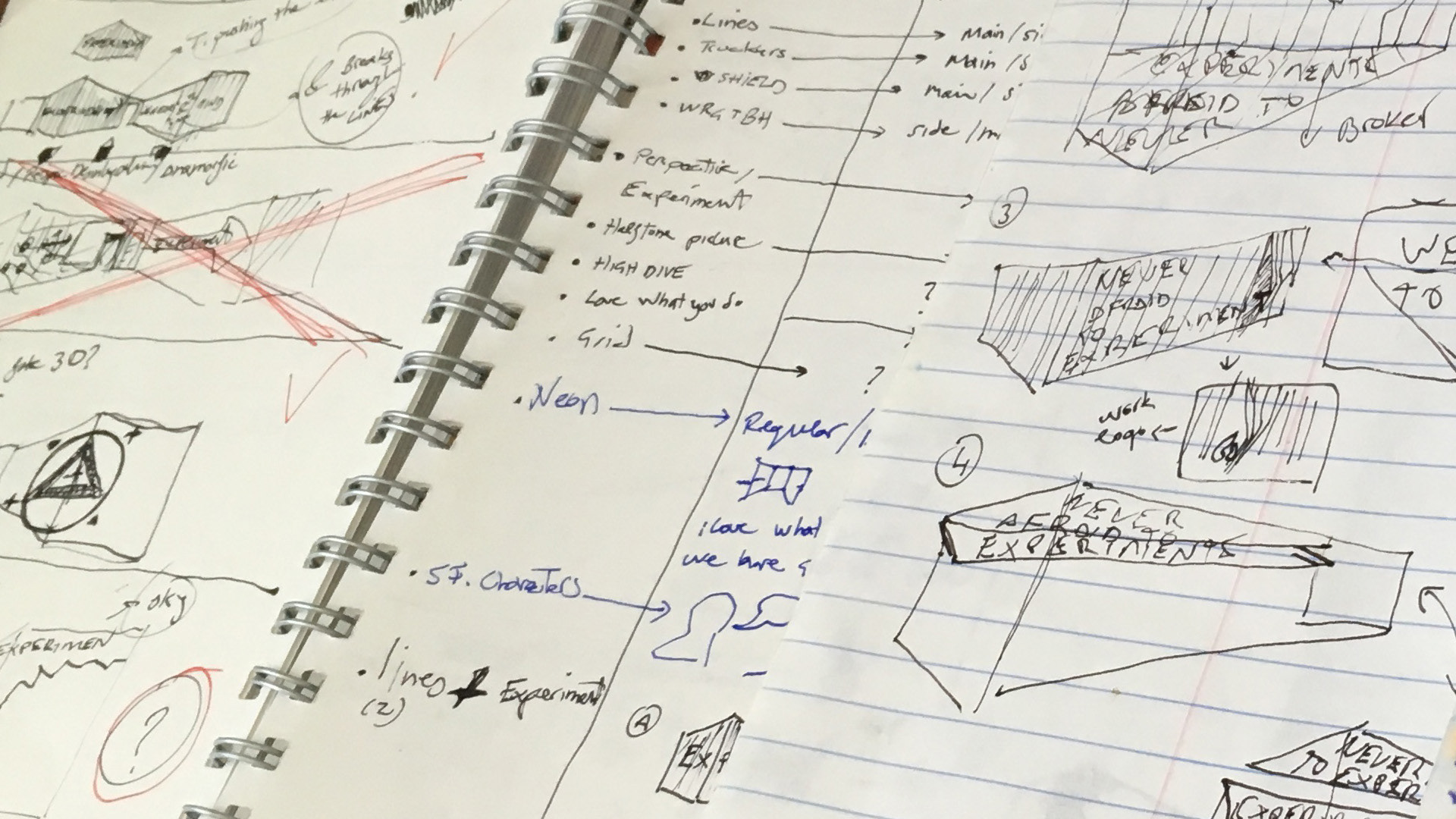 The monumental aspect of the project's feeling was based on Soviet propaganda and the decontextualization of abstract typography.  Jessica Eaton's artwork provided inspiration for the blending of iconic design with the tropical color palette of Swayze and Corcoran's paintings.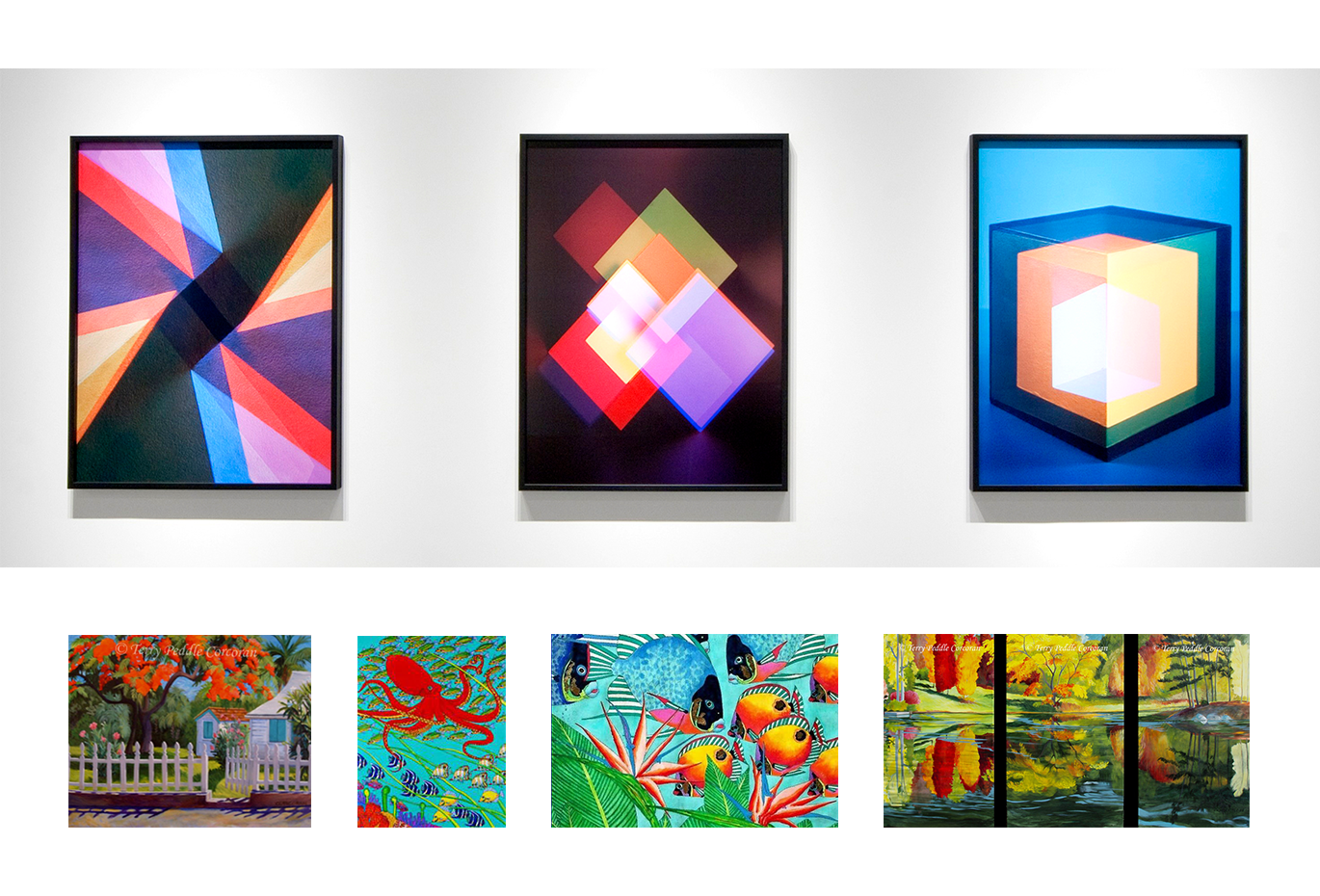 Inspired by her Cuban homeland, Celia Cruz sings "La vida es un carnival."  Life is a carnival and it must be lived.  The interior wall design brings us on top of the song looking at the transparent Caribbean waters.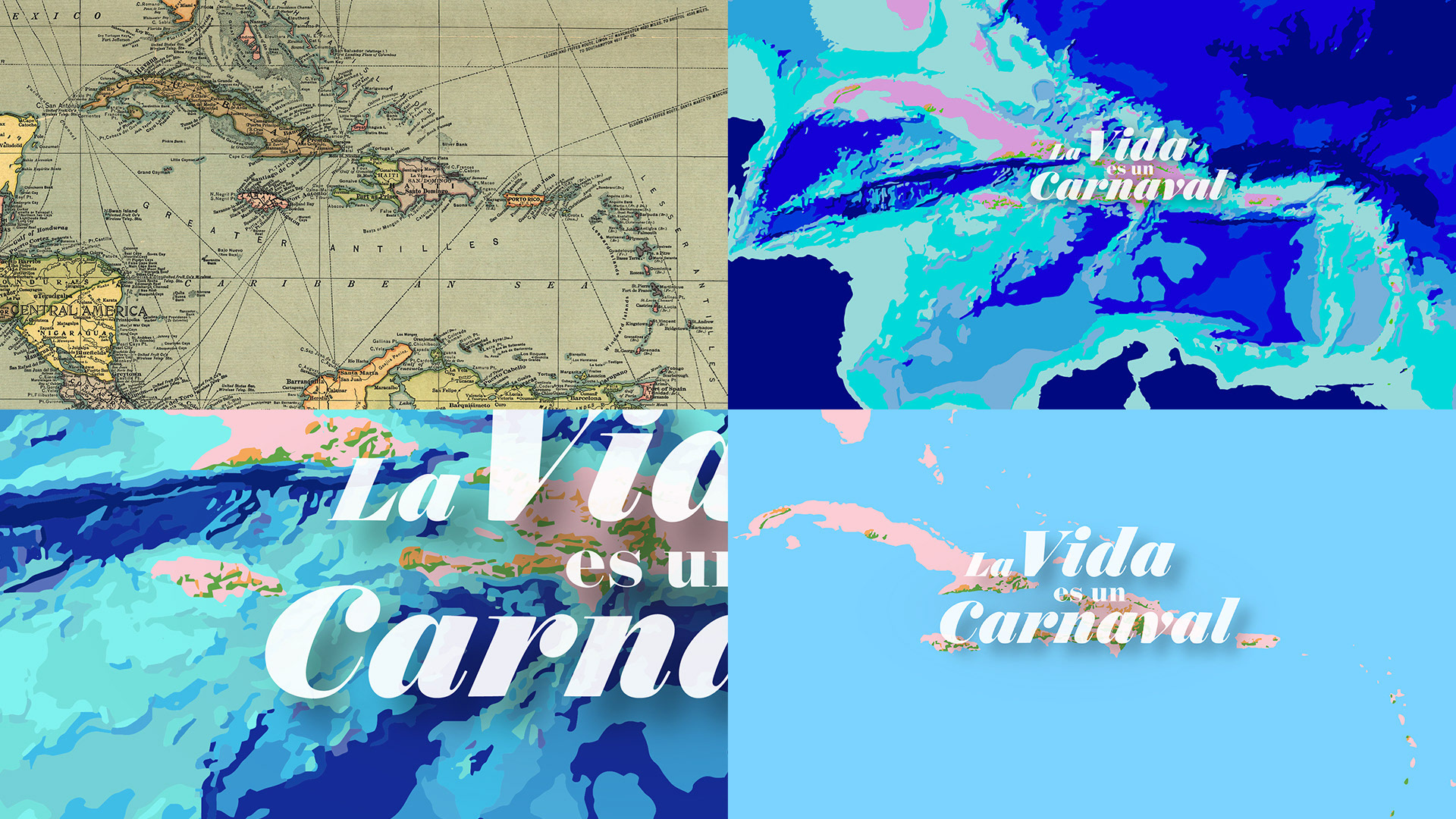 Details of the final design renders.